Graphic designing course in Lahore from ITHeight, one of the best graphic designing institutes in Pakistan. We offer an advanced Web Designing Course in Lahore. Photoshop Training in Pakistan will help you to earn online as a freelancer. During the training you get the skills of logo designing, flyer designing, visiting card designing, book cover designing, menu card designing, marketing material, FB / LinkedIn / Twitter cover photos, posts for Instagram, packaging designs, T-Shirts, Photoshop editing, invitation and card designing in Lahore, Islamabad, Faisalabad, across Pakistan.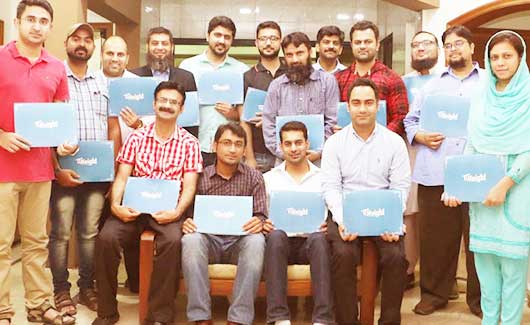 GRAPHIC DESIGNING COURSE IN LAHORE
Graphic Designing Course in Lahore Pakistan
Advanced Level Training
In the era of globalization, global trends in science and technology are changing faster with the passage of time. The competition is becoming more intense due to an increase in the number of businesses in the market. Only design has an ability to communicate ideas effectively. Therefore, design must be simple, creative and eye-catching. Graphic design that changed the world helps in dealing competition by grabbing the attention of the audience.
Are graphic designers in high demand? Today in Pakistan, graphic designers are also in demand. Graphic design is a good career choice opt by every youth as it's scope of growth and development is very effective. Graphic design is a major discipline that covers many areas ranging from art direction to designing business cards. What role does graphic design play in society? It plays a huge role as most of the companies are in the need of services of graphic design to create business marketing materials such as brochures, flyers, business cards, logo, website designing, and social media post designing
ITHeight has been considered one of the best Graphic Designing Institutes in Lahore. Graphic design is the process of visual communication and problem-solving through the use of typography, photography, and illustration. It involves the creation of visual content for various forms of media, including print, digital, and environmental design. Graphic designers use a variety of tools, such as Adobe Photoshop and Illustrator, to create designs that are visually appealing and effectively communicate a message to a target audience.
It has now become difficult to ignore the role of graphic designer in today's world. Due to graphic designers, people are able to see the designs such as billboards, advertisements on television or mobile devices, videos etc as these things are designed to attract the audience. Once you avail Graphic Designing course from ITHeight, it will open a door to numerous careers in the form of graphic designer, creative director, logo designer, brand designer, marketing manager etc. and all of these job opportunities are easily available in the market these days. ITHeight will cover graphic designing from scratch till advance level and latest version of tools will be taught in the classes.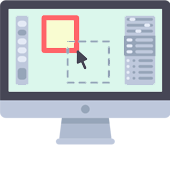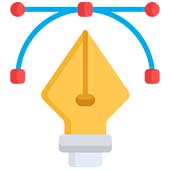 WHY Learning Graphic Designing?
Graphic Designing Course from ITHeight
By taking Graphic Designing course from ITHeight Pakistan, you will understand how graphic design helps the world and businesses to increase sales and revenue. If the importance of graphic design in everyday life is ignored, it will negatively affect the company, resulting in less sales and revenues.
After getting Web and Graphic Designing Courses in Pakistan from ITHeight, you will be able to land a job in the market or software houses based on your graphic designing skills.
Our Unique Selling Points
Why ITHeight is the best for Graphic Designing Course in Lahore
Best Features of ITHeight Trainings
Learn From Home
Highest Success Rate
Affordable Fee
Spontaneous Q.A.
Live Trainer
Quick Learning of Skills
Rich Course Content
Lab Assistance
Get Certificate
Competent Trainers
Guaranteed Success
Best in Town
Live Chat: Online
Get Details from the Live Chat Agent
Live Chat is Available 24 X 7
Looking for the Starting Date, Time and Days of training?
Want to gain access to the Course Contents?
Need to know the Training Fee and Discounts (if any)?
ADVANCED WEB DESIGNING COURSE
Advanced Web Designing Course in Lahore
Internet usage in Pakistan has increased dramatically in recent years and the internet has become overly commercialized also. The usage of internet in our daily life has changed the way we communicate and it is a medium where job hunting, online shopping, reading news, running online businesses are being done. In the internet world, websites can be easily seen.
Why is website designing important? Avail Web Designing Course in Lahore at ITHeight and understand the importance of web designing. Website designing is not about designing beautiful websites. It is defined as the understanding of customer needs and expectations who are interested in purchasing your products and services. Website designing is the best investment to make a company grow and flourish. Most professional websites are made of hundreds of web pages. Being a web designer, you must have knowledge, skills and abilities for designing and structuring websites with the help of web designing tools. How web design can help your business? To answer this question, get Web Designing Training in Lahore from ITHeight. The best user experience websites helps in increase sales and revenue.
Learning web designing is no more difficult. As the use of technology is increasing day by day, web designing is becoming popular. You can design your own website and earn money. We assure you will get the best Website Designing Classes in Multan at ITHeight.
Importance of Web Designing Course
Web designing helps in conducting business with others. With the help of professional web design, your business will be able to promote products and services globally. A well designed website increases the brand awareness among internet users. It also helps in increasing conversion rate. Learn Web Designing in Islamabad and improve your web design skills. A user-friendly website helps your business to increase its audience as well as reach more potential customers.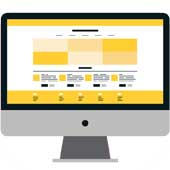 About the Participants
Who Should Attend?
Learning graphic design can be beneficial for a variety of reasons. Some potential benefits include career opportunities, creativity, problem-solving, personal fulfillment, and technical skills. Graphic design is a highly competitive field, so success as a designer often depends on a combination of talent, hard work, and perseverance.
Business Owners
Students
Managers
Beginners
Freelancer
Knowledge Aspirants
Professionals
Profession Shift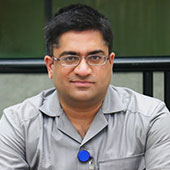 WHO IS THE Graphic Designing TRAINER?
About Graphics Designing Trainer
Shahid Naseer is an IT graduate and MS Scholar with specialization in Software Project Management. He has been attending various corporate trainings and workshops related to Information Technology and management including Project Management, Quality Assurance & Monitoring, Search Engine Optimization and Marketing, Search Engine Dynamics, Advance Programming Concepts, Design Patterns, Entrepreneurship and Small Business Management. Moreover his books on various IT topics have been published, and some are going to be published this year. He has an extensive teaching experience in various IT institutions like PCBA-PICS (University of Central Punjab) and NICON.
Shahid Naseer is the best Graphics Designing Trainer in Pakistan. He is been in field of trainings since 2000. He starting teaching various IT courses in 1999, since then he has taught thousands of students. Starting Graphics Designing Course in Lahore was the ambition of Shahid Naseer. He laid the foundations of the training in 2011. Since then hundreds of students have got the training.
Shahid Naseer is based in Lahore, the heart of Pakistan. He makes a unique kind of relations of love and affection with all his students. You can connect Shahid Naseer on Shahid Naseer on Facebook.