ITHeight is a web development company in Pakistan. Do you need a website that can help you to increase sales and revenues for your company? Obviously Yes! Avail web development services from ITHeight because ITHeight is one of the best web designing and development company in Pakistan offering professional services worldwide. ITHeight is one of the web development company in Pakistan that offers its services in affordable charges for local and international clients.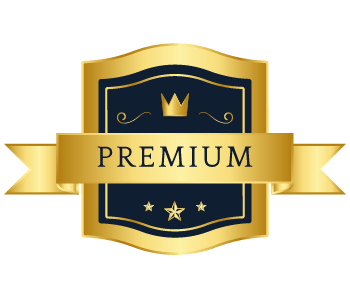 website development
What is Premium Website Development in Pakistan?
Premium website development in Pakistan refers to the process of creating high-quality, professional website that is tailored to the specific needs of a client. This type of development typically involves the use of advanced technologies and design elements to create a unique, engaging user experience. Premium website development may include features such as custom design, responsive layout, e-commerce functionality, and integration with third-party services. It also may include SEO, digital marketing, and other services to promote the website. Typically, premium website development services in Pakistan are more expensive than basic website development services due to the additional time and resources required to create a high-quality website.
Web Design Company in Pakistan Helping Companies and Individuals
How Can a Web Design Company in Pakistan Help Your Business?
There are many types of websites, each with their own specific purpose and functionality. Some common types of websites include:
Personal or Portfolio Website: This website is created for individuals to showcase the personal brand, skills, and work experience.
Business / Corporate Website: This website is created for companies to promote their services and provide information about the company to potential customers.
E-commerce Website: This website is used to sell products online. They typically include features such as shopping carts, payment processing, and inventory management.
Blogs: Website that is updated regularly with articles, videos, or other content. They often have a commenting system and RSS feed. Blogs are the electronic diaries, one can update regularly to share information.
Marketplace Website: Website that allows multiple vendors or sellers to list and sell their products or services on a single platform. It's a platform that connects buyers and sellers, facilitating transactions between them. This type of website is typically categorized as business-to-business, business-to-consumer, or consumer-to-consumer website. Some examples of popular online marketplaces include Amazon, AliExpress, and Daraz in Pakistan.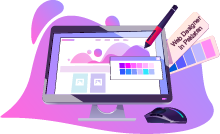 Are you Seraching!
Looking for a Web Designer in Pakistan?
A web designer in Pakistan is a professional who creates and designs websites. They use a variety of programming languages and tools to create visually appealing and user-friendly websites that meet the needs of clients or businesses. Web designers in Pakistan may work for a company or as freelancers, and may specialize in specific areas such as e-commerce or mobile web design.
Web designers use a variety of tools to create and design websites. Some of the most common tools are Adobe Creative Suite, particularly Adobe Photoshop and Adobe Illustrator, for creating and editing graphics, images, and layouts. HTML / CSS editors, such as Adobe Dreamweaver, for coding and editing website HTML, CSS, and JavaScript. Wireframe and prototyping tools, such as Axure, Balsamiq, and InVision, for creating website wireframes and prototypes. Project management tools, such as Asana, Trello, to manage tasks and deadlines.
These are some of the tools that a web designer use in their workflow, but it's not limited to these and we might use other tools as well depending on the needs of our clients, and the project. Ecommerce website development is popular in Pakistan, besides website development price in Pakistan varies.
Web design is focused on creating the visual appearance of a website, on the contrary web development is focused on creating the underlying functionality of the site. Both web designers and web developers work together to create a complete website. A web designers provides the visual elements while a web developers builds the technical foundation that makes the site work. ITHeight has a team of best web designer in Pakistan.
Get your Online Presence
Web Development in Pakistan by ITHeight
Web Development Services in Pakistan
Corporate Website
Providing information of the company and their services.
Ecommerce Website
Online store, allowing users to purchase products directly through the website.
Blog (Web Log)
Website that features regular updates in the form of written articles, called "posts".
Marketplace
Platform to connect buyers and sellers to conduct transactions with each other.
Classified Website
Website to post and view advertisements for sale, jobs, and rental listings.
Portfolio Website
To showcase person's or company's previous work, skills, and achievements.
Live Chat: Online
Get Details from the Live Chat Agent
Live Chat is Available 24 X 7
Do you want to discuss your project?
Share your website requirements?
Need to know the cost of your website development?