PMP Certification in Pakistan is globally recognized and highly demanded in Pakistan and across the globe. PMP training is designed for professionals who want to enhance their project management knowledge and skills, and who are interested in earning the globally recognized PMP certification. PMI's Project Management Professional PMP certification displays your knowledge, skills and experience in project management to lead and direct projects. PMP certification is extremely valuable for your career growth. Earning the PMP certification can help you advance your career in project management, increase your earning potential, and enhance your credibility with employers and clients. ITHeight is a registered education provider ensuring 99.9% PMP success rate in first attempt. PMP candidates earn 60 Contact Hours / PDU, highly recommended for PMI (Project Management Institute, USA).
PROJECT MANAGEMENT INSTITUTE (PMI) Pakistan
Project Management Institute in Pakistan
PMP stands for Project Management Professional. PMP Certification is offered by Project Management Institute PMI, United States of America. The program exemplifies both your commitment to the profession and your expertise through certifying education, competency, experience and skills. PMP Certification exam fee is $389 for non-members and $284 for the members, join ITHeight. PMP exam fee is same in every country. The best way to get PMP Certification is to understand core concepts and then practice them in your projects. If you are an experienced project manager but you have not earned PMI credentials of PMP Certification, you are missing something imperative. The best place to get PMP certification is ITHeight in Pakistan. We do not "teach" we "train" the candidates as per the latest guidelines mention in PMBOK (Project Management Body of Knowledge). Can a fresher do PMP Certification? Well, fresher should go for CAPM (Certified Associate in Project Management) instead of PMP Certification. CAPM Certification in Pakistan helps in better understanding of projects and increases the likelihood of swift career growth of the freshers. You lean the jargons, tools and techniques of effective project management.
Project Management is globally recognized as one of the best ways to enhance the working of organizations, groups, and individuals to help them achieve their goals effectively and efficiently. It helps to get the tasks done despite tight schedule and limited budget. Project Management has always been practiced informally, but began to emerge as a distinct profession.
PMI published a book entitled "A Guide to the Project Management Body of Knowledge (PMBOK® Guide)" to explain formal practices exercised by topnotch Project Managers across the globe. These proven practices are emerging with widespread consensus as to their value and usefulness. CIO magazine ranked the PMP as the top project management certification. PMP Certification Exam has been changed from 2 January 2021, research indicates that employers will need to fill nearly 2.2 million new project oriented roles each year through 2027, so ITHeight instructors ensure the delivery of most latest content covering agile practices along with the waterfall which is a shift from "process-based project management" to "principle-based project delivery". PMBOK is the guide for Project Management Professional (PMP) and Certified Associate in Project Management (CAPM) certifications of PMI and ITHeight is the training provider. If you are still wondering that is PMP agile or waterfall? candidates will be trained on both of the project management approaches. Project Management compels managers focus their goals and objectives, improving efficiency and contributing to organizational success. Please get the PMP Certification details from our live chat agent.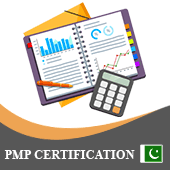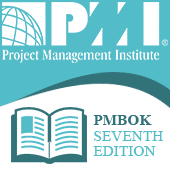 PROJECT MANAGEMENT INSTITUTE (PMI)?
About Project Management Institute PMI, USA
Project Management Institute (PMI) is globally recognized and authorized educational institute to certify Project Management Professionals (PMP). ITHeight ensures grooming of Project Management Professionals as per the new standards and guidelines of Project Management Institute. We offer Live Online Classes (LOC®) delivered right from ITHeight Studio situated in Lahore, Pakistan. PMP aspirants join our Live Instructor Led Classes® (LILC®) from Lahore, Karachi, Islamabad, Multan and Faisalabad across Pakistan. We offer weekend classes at the most convenient timings.
Chapters in the book "PMBOK" are explained in a deeper detail to equip the Students on Development of Project Charter, Work Breakdown Structure for ensuring all work abides by the project scope outlined in the project charter, Earned Value Management system for better cost handling, Making a Project Schedule, Quality Management, Resource Management, Communication Management, Risk Management with Expected Monitory Value (EVM), Decision Tree, Procurement Management with Contract Types and Delivery Methods, Stakeholders Management for better Project engagements. Job market for PMP experts is sizzling in glamour.
We will Groom your Project Management Skills. Are you still wondering how do I pass PMP first attempt? Do not worry, you will be in safe hands at ITHeight. We start the training from scratch, considering you have no professional knowledge of Project Management and then we train you completely as per the guidelines of PMI. Our trained students pass and rank "Above Target" in the exam, you are encouraged to read Google Reviews of ITHeight.
We have the highest success rate, join with confidence! We also guide on how to submit your application to PMI and take the test. In this session all the questions like PMP certification cost, requirements, format, dumps, dates and techniques to attempt questions are guided. You will also have access to exam simulator for practicing the certification questions. To know more about the dates, timings and roadmap please contact the live chat agent for PMP Training brochure.
Certification exam is conducted by PMI. After passing this certification marvelous career opportunities for you knock the door. In this certification project managers study ten project management knowledge areas, project management lifecycle, project management processes and everything to manage a project in varying project management industry. After passing PMP exam it is certified that project manager can handle and execute the project with success in required project time and budget. ITHeight is marked as the best Project Management Professional (PMP) Exam Preparation institute. Get PMP Certified fast after the training.
SIGNIFICANCE OF PMP Certification in Pakistan
Significance of Project Management Courses in Lahore
Project Management Institute (PMI) has offered the course outline as per international standards so it is equally prevailing in Pakistan. PMP Certification in Lahore is available at ITHeight, a leading training institute in Pakistan. This certification is offered by PMI®, USA. PMP Certification is globally recognized and highly demanded in Pakistan. ITHeight is the most recommended, largest, and the best institute for PMP training in Pakistan. It has been designed for project managers and team members who desire a better understanding of the project management processes and where they fit according to the PMBOK. The knowledge gained from this program will adequately prepare the participants for the PMP exam. To know more about the dates, timings and roadmap please contact the live chat agent for PMP Training brochure.
Join ITHeight for PMP Certification in Pakistan. Get the training details from the live chat agent or contact ITHeight.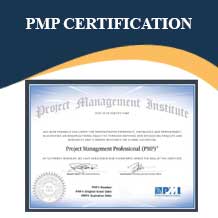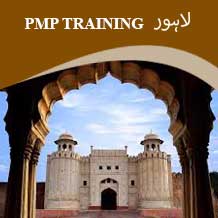 BEST PMP TRAINING INSTITUTE
Best Training Institute for PMP Training in Lahore
ITHeight is the best training institute for PMP certification in Pakistan. Get best PMP in Lahore. PMP course in Lahore, Karachi, Islamabad across Pakistan covers Project Management certification exam prep. Acquire premium quality PMP Training in Lahore from industry experts. We organize Project Management training courses for PMP aspirant in Lahore, Karachi, and Islamabad across Pakistan.
ABSTRACT PMP TRAINING COURSE CONTENT
Major Course Contents
We offer DETAILED online training of TWO months. Remember: Project Management Exam Preparation is an advanced level study which needs conceptual and thorough study of every chapter and ample time to imbibe the concepts. This CANNOT be achieved in any short termed 3 or 4 days training.
The course is designed to prepare the students gain and enhance typical project management problems by following the principles of PMBOK. It will also help the participants to pass PMP Certification exam of Project Management Institute (PMI), in the first attempt.
Introduction to Project Management, PMI and PMP
Overview of Project Management Context
Portfolio Management and Role of PMO
Types of Project Management Office
Organization Structures and its impact on Project
Project Life Cycles
Project Approaches, Waterfall and Agile
Initiation of the Project
Selection, Approval, and Preliminary Scope Statement
Change Control Board, Scope Verification and Quality Controlling
Planning Process Group
Scoping, and Work Break Down Structure (WBS)
Schedule, Cost & Resource Management
Quality, Risk, Procurement, and Communication Management
Execution Process Group
Performance Information and Deliverable Management
Team Management and Information Distribution
Monitoring & Controlling Process Group
Risk Monitoring and Forecasting and Value Management
How to Apply for PMP Certification Exam?
Live Chat: Online
Get Details from the Live Chat Agent
Live Chat is Available 24 X 7
Looking for the Starting Date, Time and Days of training?
Want to gain access to the Course Contents?
Need to know the Training Fee and Discounts (if any)?
About the Participants
Who Should Attend the PMP Certification in Pakistan ?
Anyone can take the training however following are the people which PMP Training helps a lot. Experts having grip in professional level of project management are in higher demand.. At ITHeight our mission is to empower students to learn project management and get certified as Project Management Professional. It is a high time to progress and make your career in field of Project Management. PMP training can also be useful for professionals who want to improve their ability to plan, execute, monitor, and control projects, as well as those who want to learn best practices for managing project risks, resources, and stakeholders.
Business Owners
Students
Managers
Beginners
Freelancer
Knowledge Aspirants
Professionals
Profession Shift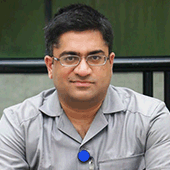 PMP TRAINER
About Shahid Naseer PMP Trainer in Pakistan
Shahid Naseer has done Masters in Software Project Management from FAST National University. Shahid is a visiting faculty member in Punjab University College of Information Technology (PUCIT). In ITHeight he has already trained thousands of students in various training sessions. He has attended various corporate trainings and workshops related to Information Technology and management including Project Management, Quality Assurance & Monitoring, Search Engine Optimization and Marketing, Search Engine Dynamics, Advance Programming Concepts, Design Patterns, Entrepreneurship and Small Business Management. Moreover his books on various IT topics have been published, and some are going to be published this year. He has an extensive teaching experience in various IT institutions like PCBA-PICS (University of Central Punjab).
Shahid Naseer is renowned PMP Trainer in Pakistan for PMP certification exam preparation training. He teaches many Professional Courses in Lahore. He has been in field of Software and Website Development since 2001. He started instructing different IT, Business, Marketing and Management courses in 2001, since then he has taught many students. He established the frameworks of the preparation in 2011. Since then countless learners have got the training.
Shahid Naseer is based in Lahore, the heart of Pakistan. He makes a unique kind of relations of love and affection with all his students. Old students of Shahid Naseer also connect him through Facebook. You can call Shahid Naseer at 0323-4696141 or can connect Shahid Naseer through Facebook.
Testimonials
What People Say About Us?

While browsing through different websites for a PMP trainer in Pakistan, I came across different names, however, I contacted Sir Shahid for more details, I was so inspired by his honest explanation, guidance and response to my queries that I didn't make an attempt to call someone else. I finally chose ITHeight for PMP training and this was because of Sir Shahid's belief in me that I took the exams and cleared it in the first go. I highly recommend ITHeight to everyone who is looking for PMP certification. What are you searching for, give it a go!!!
– Iqbal Abbasi

I am a certified PMP – Project Management Professional. I gained the required 35+ contact hours from ITHeight under Mr. Shahid Naseer for PMP certification. ITHeight is a highly professional training institute. I am witness to the high quality training and highly recommend it.
– Hamzah Riaz PMP

I passed Project Management Professional exam in the first attempt!! This is a tough exam of 4 hours consisting of 200 questions. Training at IT Height helped me learn PMP concepts in a simple and practical way. Moreover support after training at every step of PMP application and practical tips regarding exam helped me a lot. I strongly recommend IT Height for preparation of PMP exam. Rizwan Liaqat, PMP®
– Rizwan Liaqat

I passed my PMP exam!!!! Thanks ITHeight. It was really a tough exam but the training provided by ITHeight helped me to give out my best shot. I am impressed by the way we were trained. Excellent teaching methodology made me pass the exam in the first attempt. It was structured perfectly, flowed perfectly. The instructor was very professional and handled our rowdy group very politically. For all serious PMP aspirants, I would highly recommend ITHeight for PMP training.
– Javad Mehmood