Web Development Courses in Lahore Pakistan
ITHeight is one of the best training institutes in Lahore offering best web development courses in Lahore. Get training of web development in Pakistan. Learn web designing in Urdu. Avail one of the best web development courses in Lahore.
WEB DEVELOPMENT COURSES IN LAHORE
Best Web Development Courses in Lahore
Learn Professional Websites Development
ITHeight offers professional web designing course and web development course in Lahore. If you intend to be a master in web development and make money while doing it, there is ITHeight to help you. There are high demands of web developers because most of the companies are trying to base their data on the internet. Also the People who want to make their website and don't know anything just come to us. Companies need people who make their website to help them earn money and expand their business. Because of high demand of web development, these web development courses to everybody interested in learning to become an expert.
ITHeight is offering its services since January 2011. It is one of the best training institutes in Lahore. There are large numbers of institutes all over the Pakistan but we assure you the best training. Our web development courses in Pakistan are designed to teach you everything you need to know to create, manage and design a website to make it appealing to others. We use latest material and technologies to give you ease in learning. Courses are designed according to your need and for your ease. In Less than two months you can become a web master. We take you to the IT world, where you can make your own website and earn through it.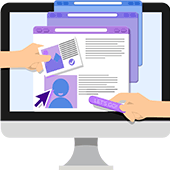 PROFESSIONAL WEB DEVELOPMENT
Professional Web Development in Pakistan
Are you looking for professional courses in Lahore? Your search ends here. ITHeight offers professional web development training in Lahore Pakistan. There are many companies which are earning by making websites. After getting training from ITHeight, you will be able to make professional level website. We offer many training courses in Pakistan. You can also learn web designing from ITHeight. You will be taught by our qualified teachers in excellent atmosphere. We train you in a way that after training you will be able to create eye-catching Website. You can start earning immediately after training.
Live Chat: Online
Get Details from the Live Chat Agent
Live Chat is Available 24 X 7
Looking for the Starting Date, Time and Days of training?
Want to gain access to the Course Contents?
Need to know the Training Fee and Discounts (if any)?
TRAINING IN URDU LANGUAGE
Master Web Designing in Urdu
In order to your complete understanding. Our objective for training in Urdu is to deliver you the complete knowledge about web designing. Learning web designing is no more difficult. As the use of technology is increasing day by day, web designing is becoming popular. People, who want to make their career safe, should get training from us. You can develop your own website and earn. We assure you will get best web development and designing training in Urdu at ITHeight in Lahore Pakistan.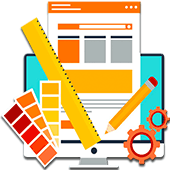 About the Participants
Who Should Attend?
Anyone can take the training like:
Companies need to get their websites developed and maintained. Market lacks good website developers. Moreover, people without programming background try to learn PHP or .NET programming languages. They face a lot of problems as for developing a PHP or .NET based websites there is an intense need of programming background. Our course Quick Ways of Website Development is designed to train the human resources develop a professional level website without using any programming languages.
Business Owners
Students
Managers
Beginners
Freelancer
Knowledge Aspirants
Professionals
Profession Shift
ABSTRACT WEB TRAINING ROADMAP
Major Course Contents
Learn quick ways of professional Web Designing & Web Development using WordPress. No programming languages are required to develop advanced level websites. Course Objectives. It provides professional training to the learners, imparting fundamental knowledge, skills, tips, techniques, methodologies and software required for Quick Professional Website Designing & Development using WordPress.
Web Hosting and Domain Name Registration
Blog, Corporate Website Development
E-Commerce Website Development
Logo, Banner Development and Image Editing in Photoshop
Advanced Plugins and Widgets
Live Chat Features
Events Gallery
Creation and Management of Google Adsense (Adchoices)
Online Payment Processing
Keyword Cloud and Events Gallery
Our Unique Selling Points
Why ITHeight for Web Development Courses in Lahore
Best Features of ITHeight Trainings
Learn From Home
Highest Success Rate
Affordable Fee
Spontaneous Q.A.
Live Trainer
Quick Learning of Skills
Rich Course Content
Lab Assistance
Get Certificate
Competent Trainers
Guaranteed Success
Best in Town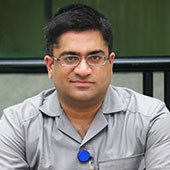 WHO IS THE TRAINER?
About the Web Development Trainer in Pakistan
Shahid Naseer is an IT graduate and MS Scholar with specialization in Software Project Management. He has been attending various corporate trainings and workshops related to Information Technology and management including Project Management, Quality Assurance & Monitoring, Search Engine Optimization and Marketing, Search Engine Dynamics, Advance Programming Concepts, Design Patterns, Entrepreneurship and Small Business Management. Moreover his books on various IT topics have been published, and some are going to be published this year. He has an extensive teaching experience in various IT institutions like PCBA-PICS (University of Central Punjab) and NICON.
Shahid Naseer is the best Web Development Expert and Trainer in Lahore Pakistan. He has been in field of Search Engine Optimization since 2006. He starting teaching various IT courses in 1999, since then he has taught thousands of students. Starting SEO training in Lahore was the ambition of Shahid Naseer. He laid the foundations of the training in 2011. Since then thousands of students have got the training in Pakistan.
Shahid Naseer is based in Lahore, the heart of Pakistan. He makes a unique kind of relations of love and affection with all his students. You can connect Shahid Naseer on Facebook.
Testimonials
What People Say About Us?

IT Height is the excellent institute for getting professional trainings. Sir Shahid is the most diligent & assiduous trainer. He tries his level best to teach and clears all the difficulties of his students. The content of his class is extremely interesting & engaging. I got training of web designing, SEO and SMM from IT Height and now I am earning through various Platforms, just because of It Height. Wish you Good luck. – Nadeem Rana

"Everything diminishes when it is used except knowledge" I had a magnificent experience with IT Height. It was a thorough learning experience with my tutor Mr. Shahid Naseer, who helped me in enhancing my creativity and innovative skills (course enrolled: Graphic Designing Professional Training & Social Media Marketing). – Sana Hamid