SEO training in Lahore is offered by ITHeight. SEO Training covers advanced On Page SEO and Off Page techniques. Course participants learn Content Marketing, Link Building, Keyword Analysis, Sitemap, robots.txt and advanced Link Building techniques. Learn SEO from Basic to Advanced. That says, one complete SEO course in Lahore that upskill your skills in the SEO field. SEO Training in Pakistan is Google SEO training course 2023. "SEO" is a buzz word in digital marketing. Learn how to rank your website at the top of search engines like Google. Earn online, work from home, earn a livelihood as an expert. Search Engine Optimization (SEO) is more important than ever, if you're interested in driving targeted traffic to your website. We'll share the strategies for creating an effective SEO campaign that improves your online visibility and brings potential customers to your company website. ITHeight is the best SEO training institute in Lahore, Pakistan.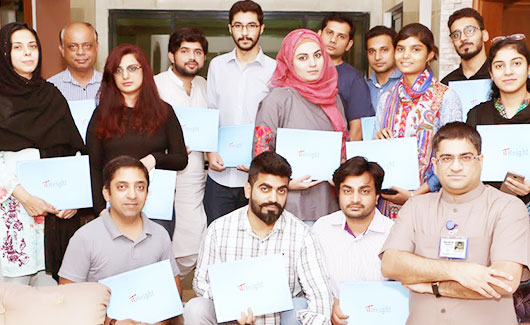 WHY ITHEIGHT LAHORE?
Why ITHeight for SEO Training in Pakistan?
Are you wondering to be the best SEO expert in Pakistan? What are you planning to do in the next five years? Are you planning for Search Engine Optimization freelance jobs? Your answer should be yes. You are at the right place at the right time. ITHeight is the best in SEO training in Pakistan to improve your skills at higher extent, covering MOZ, Yoast, and Google algorithm updates. We have trained thousands of students, most of them have acquired Google Certification. Our students are our pride. Our students have taken over the SEO market, practicing latest SEO strategies to rank the websites of their companies and clients. Learn how to make more money in your career join SEO training in Pakistan. Our course syllabus and scheme of studies is designed by a well known Search Engine Optimization expert Shahid Naseer. We strive to be the best training institute in Pakistan and that is the only motivation behind our great zeal and enthusiasm. What are the skills required for SEO? It's been years since we carved our name in Lahore Pakistan for Search Engine Optimization course.
Is it a good career choice? Do we have good jobs in Lahore that make a lot of money. ITHeight is the first choice of every interested candidate. Please call / WhatsApp ITHeight (Lahore, Pakistan) 0320-4567111. Contact ITHeight using an online contact form or use the Live Chat to discuss your queries related to the course.
How can you make your future bright and successful in Pakistan? Answer is quite simple! Learn Search Engine Optimization. Still have doubts? No problem! Get a free training class. As per the company policy, you can get first class free of cost, if allowed by the management.
A complementary free class is given when a participant completes the training. Interview questions and answers for freshers help them revise the course for interview.
Please go through this page and find details about the trainer Shahid Naseer, Location of ITHeight, SEO training Lahore brochure and how to register for the training. Please ask for the first free session, if required, when you reach ITHeight Lahore for the course.
Live Chat: Online
Get Details from the Live Chat Agent
Live Chat is Available 24 X 7
Looking for the Starting Date, Time and Days of training?
Want to gain access to the Course Contents?
Need to know the Training Fee and Discounts (if any)?
COURSE IN URDU LANGUAGE
Get SEO Course in Urdu
It has been observed that students in Lahore Pakistan wish to learn in Urdu language rather than the trainer conducts the whole session in English language. This course is conducted primarily in Urdu language, yet the terminologies are in English. To make things simple, we explain the philosophy of every term in Urdu language and easy examples are used to explain the concept in depth. Students ask questions in Urdu and English whatever they feel comfortable.
We assure you will find best coaching in Urdu at ITHeight Lahore. We offer Live Online Classes conducted by the LIVE TRAINER. You will be watching the whiteboard, trainer, and the computer screen of the trainer. Once registered, you can take the classes on the fly, from anywhere.
Live Online Classes are conducted by a LIVE TRAINER. These are NOT the recorded sessions. You'll participate with your trainer during the class and ask questions. There and then you will be answered live by the trainer. Complete course is in Urdu. Feel free, we assure you will enjoy the course and will feel comfortable throughout. Read the whole page thoroughly and contact ITHeight institute Lahore for any further details.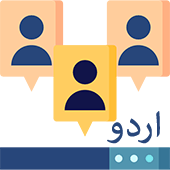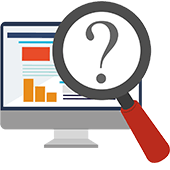 WHAT IS SEO?
What is SEO How it Works?
SEO is the abbreviation of Search Engine Optimization. The person expert in it is known as Search Engine Optimization Expert. It is the process of increasing the number of visitors to a website by ranking a website on the first page of Search Engines. It is also referred as the latest technique of marketing in Pakistan. Companies in Lahore that are struggling to market their products or services opt out of all search engines. SEO is the need of every online business. Just if we talk about Google there are 2 billion searches a day, so probably 300 million people use Google a day and still there are other options like Yahoo and Bing which are also famous in the market.
If you are running a business, you need to learn how to make your product stand out from competitors. You need to target total number of Google users worldwide searching for the product or services you are offering. Will you let them move to your competitors? Probably not! You need to learn how to eliminate competition in business. How will you win against your competitors. You need strategies to increase sales revenue. You just need to know how to get on to first page of Google (first SERP) without paying, how to get your business to show up on Google first. Once you know the truth you are never the same, catch the sale and increase your revenue streams, be the best SEO in Lahore. Note that Search Engine Optimization is one of the five platforms of Digital Marketing. Learning SEO means to learn one of the major platforms of Digital Marketing. Social Media Marketing is the second most important pillar of Digital Marketing. Combination of Search Engine Optimization and Social Media Marketing increases the probability getting high business results.
So you are thinking how to do Search Engine Optimization in Lahore Pakistan? This is where our expertise lies, that is what we teach you. Go through this page and you will find the syllabus of our training course, also you should read the whole training brochure. Ask Live Chat Agent through the Live Chat to email you the course details.
WHY SEO TRAINING IN LAHORE?
Why SEO Training in Lahore?
Either you are in Lahore or in any other city of Pakistan or abroad, these are the digital marketing skills you should learn that will pay off. Companies with the best websites are in a dire need of expert search engine optimizers. Most profitable companies in the world hire experts.
Once you are skilled to rank your website top of Google search results, you will be hired by companies that are looking for competent experts. Companies need expert online business marketers. Every day is a new opportunity you can build. You may also work from home as a freelance SEO expert.
Take advantage of every opportunity in life. Get SEO training in Lahore Pakistan and work on foreign projects. Now you must be thinking where you will get the projects? Do not worry, we also explain the channels and the processes and techniques to get projects. Like many other students of ITHeight you will be another one earning a lively hood as Search Engine Optimization expert in Pakistan.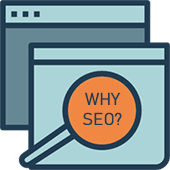 SEO Training in Pakistan
Major Course Contents
Introduction to Search Engine Optimization
Career and Job Opportunities
Difference Between Marketing and Selling
Search Engine Marketing Strategy Examples
Anatomy of a Web Crawler
Search Engine Indexing Keywords
Embedding Keywords on Website
On Page Ranking Factors
Off Page Techniques
Importance of Keyword Research
Competitor Analysis Framework
Content Writing Strategies
Related HTML Tags
Optimizing HTML Tags and Validation
Content Analysis and Verification
Creating robots.txt file
Sitemap Generation
Monitoring Search Engine Ranking
Traffic Analyzing Tools
On Page and Off Page Strategies
Job Interview Preparation **
Link Building Steps
Types of Linking and their Strategies
Article Submission
Press Release Submission
Blog Commenting
Forum Posting
Directory Submission
Social Bookmarking
Link Submission Tools
Common Searching Techniques
About the Participants
Who Should Attend the SEO Training?
All and sundry, in quest of new skills can join the training. The only prerequisite of the training is that you can turn on the computer and browse websites!
Business Owners
Students
Managers
Beginners
Freelancer
Knowledge Aspirants
Professionals
Profession Shift
Our Unique Selling Points
Why ITHeight is the Best Institute for SEO Training!
Best Features of ITHeight Trainings
Learn From Home
Highest Success Rate
Affordable Fee
Spontaneous Q.A.
Live Trainer
Quick Learning of Skills
Rich Course Content
Lab Assistance
Get Certificate
Competent Trainers
Guaranteed Success
Best in Town
Benefits at a Glance
Significance of the SEO Training in Lahore
What you Do After the Training
Your Own Business
Start your own services business and establish your brand worldwide
Work as Freelancer
Kick-start your own business as a freelancer and start earning from home
Get a Lucrative Job
Makes you stand out in the crowd and gain preference in the job selection
Increase your Earnings
Be your own boss, work at your liberty as an entrepreneur and earn beyond limits
Work as Freelancer
Become a competitive professional and work on projects with excellence
Career Growth
Grow your career at an astounding rate, and rise rapidly in the ranks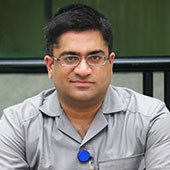 WHO IS THE SEO TRAINER?
About the SEO Trainer in Pakistan
Shahid Naseer is an IT graduate and MS Scholar with specialization in Software Project Management. He has been attending various corporate trainings and workshops related to Information Technology and management including Project Management, Quality Assurance & Monitoring, Search Engine Optimization and Marketing, Search Engine Dynamics, Advance Programming Concepts, Design Patterns, Entrepreneurship and Small Business Management. Moreover his books on various IT topics have been published, and some are going to be published this year. He has an extensive teaching experience in various IT institutions like PCBA-PICS (University of Central Punjab) and NICON.
Shahid Naseer is the best SEO Expert in Lahore Pakistan. He has been in field of Search Engine Optimization since 2006. He starting teaching various IT courses in 1999, since then he has taught thousands of students. Starting SEO training in Lahore was the ambition of Shahid Naseer. He laid the foundations of the training in 2011. Since then thousands of students have got the training in Pakistan.
Shahid Naseer is based in Lahore, the heart of Pakistan. He makes a unique kind of relations of love and affection with all his students. You can connect Shahid Naseer on Facebook.